Browse Gold Cuban Link Chains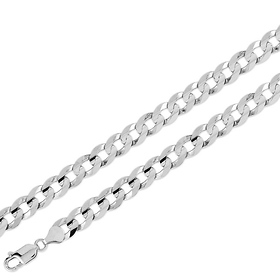 GoldenMine has a diverse 14k gold cuban link chains selection. Chains are wonderful gifts alone or with a pendant. Gold Cuban link chains have a classic design.

We have two types of Cuban chains, Miami Cuban and Cuban, which is also known as Concave Curb. The Cuban (Concave Curb) style is a very classic open link design. Miami Cuban is a rugged, thicker, strong link style. Cubans have lengths ranging from 16 inches to over 26 inches with widths from 1mm to 14mm. Men, women, and even children all can wear and enjoy gold Cuban link chain necklaces.


Browse Gold Cuban Link Chains